The Best and Fiercest Street Style from New York Fashion Week Spring 2017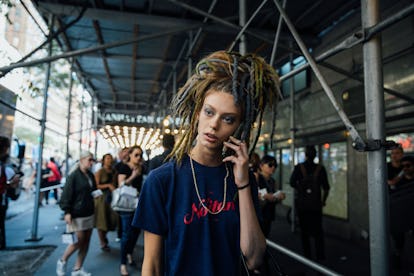 Photo by Emily Malan.
According to the CFDA calendar, the first official day of New York Fashion Week was Wednesday, but that didn't stop scores of aspiring future street-style stars from hitting the pavement in their fiercest looks as early as Tuesday to get a head start on the looming street style wars and win the public's — and photographers' — affection early and with panache. It could only get better from there; while Tommy Hilfiger showed his collection on a pier, Thakoon in the shadow of the Manhattan Bridge, and Tom Ford in the vacant halls of the Four Seasons, the real spectacle was on the streets of the city this New York Fashion Week.