A Brief History of Gigi Hadid Not Letting Anyone Take Her Down
The model was accosted by a stranger while leaving the Fendi show during Milan Fashion Week.
---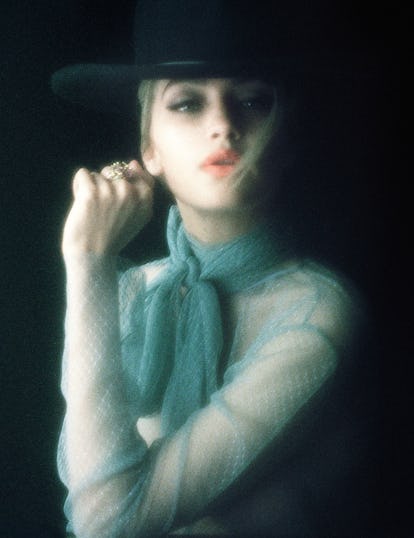 Steven Meisel
Being a supermodel is all fun and games until a random man wraps his arms around you on the street and lifts you into the air like a trophy.
This happened to Gigi Hadid on Thursday as she was leaving the Spring 2017 Fendi show during Milan Fashion Week, which she walked with her sister, Bella Hadid.
As she was heading to her car, a man wearing a suit jacket, sunglasses, and a hat, emerged from a crowd of fans and photographers and proceeded to pick the model up off her feet. Hadid, who was understandably upset, put up a fight and gave the man a forceful jab to the jugular with her elbow. And as she was kicking and screaming, her sister — who never let go of her hand — tried to help as well. Eventually, their bodyguards stepped in.
Following the kerfuffle, Hadid took to Twitter to defend herself again, saying that this man should not be considered a 'fan.' "The actual fans that were there can tell you what happened," she wrote. "I'm a human being and had every right to defend myself. How dare that idiot thinks he has the right to man-handle a complete stranger. He ran quick tho."
'Man-handle' being the choice word here, plus the fist emoji. Hadid has a history of punching back both in real life (she's big on kickboxing) and on social media.
Last September during Paris Fashion Week, Hadid posted a statement on Instagram that addressed the body shaming she experienced. She wrote: "If you don't like it, don't follow me, don't watch me, cause I'm not going anywhere."
As evidenced by the recent events in Milan, Hadid won't allow anyone to take her down — even if they jump right out of the comments section and land in front of her. So let this be a lesson (again): LEAVE. GIGI. ALONE.