A Farewell to Paris Fashion Week: Kate Moss Agency Takes Off, and H&M Nurtures New Talent
Plus, meet the Finnish designer making puffer coats worthy of Rihanna and the star of HBO's next big hit.
---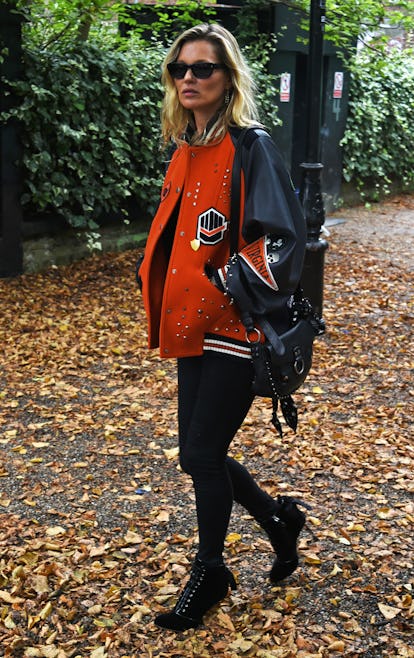 Getty Images
Boucht, Ella Designer of a coat so puffy, it even caught Rihanna's eye.
Goodman, Bergdorf Kith, Puma x Fenty, Off-White — is the age-old department story ready for the next generation?
Grimes Along with best friend-slash-stage partner Hana, released seven new music videos Tuesday, filmed over the course of their tour on an iPhone by brother Mac Boucher.
H&M Maybe the next Fashion East? In addition to its upcoming collaboration with Kenzo, H&M will also release a capsule collection designed by Hannah Jinkins, a recent Royal College of Art graduate and the winner of the brand's annual Design Award.
Letissier, Héloïse Alias Christine and the Queens. The singer, who will play in New York Monday, is perhaps just as adept a visual artist as a musical one.
Miu Miu Closed out Paris Fashion Week — and fashion month at large — with a mod little trip to the beach.
Moss, Kate Earlier this year, the supermodel left her longtime agency Storm Model Management in order to strike out on her own. Here's a look at her new, grown-up venture, Kate Moss Agency.
Penot, Fabrice A tour of the Le Labo co-founder's Clinton Hill apartment and the books that live there.
Rae, Issa Star of HBO's new series Insecure — and, on occasion, something of a freestyle rapper.
See W's most popular videos: