J'adore: Alexander Wang's Obsessions
Alexander Wang shares his latest obsessions.
---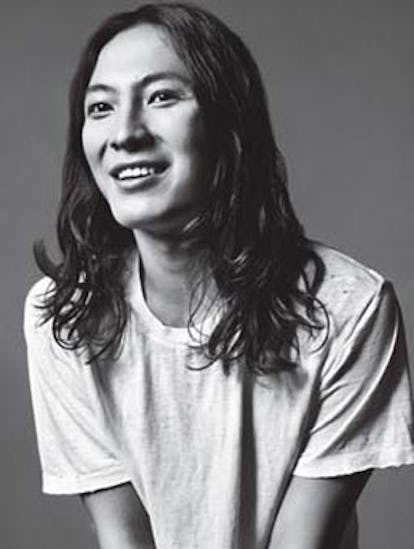 Alexander Wang knows how to throw a party. He celebrated his spring 2010 collection at a Manhattan Mobil gas station, giving guests free run of its snacks and candy; and for spring 2011 (a runway look, below), he turned a giant parking lot into a carnival, complete with bumper cars and a performance by M.I.A. This month Wang is taking the much more serious step of opening his first store, on SoHo's Grand Street. Here, the budding retailer shares his latest obsessions or, as he prefers to call them, "the things me like."
Nha Trang, New York "When I want good, authentic Vietnamese food and I want it fast, this is by far my favorite. I eat there at least three times a week."
Ling skin care, New York "I've been getting facials at Ling for seven years. They're painful, but they make my skin feel like it's breathing. I also use about 80 percent of their products; Clearlight [a clarifying solution] is my favorite" (lingskincare.com).
Emerica Reynolds Cruisers "I bought these shoes at some random sneaker shop in the East Village and have worn them through, and repurchased them about three times. They're kind of like classic lace-up Vans but the toe is a bit more defined, so I can also wear them to dressier events" (emerica.com).
Paul Mitchell Lavender Mint conditioner "Traditional shampoo makes my hair very puffy and bouncy, like a Pantene Pro-V commercial, so I use this light conditioner instead. Everyone thinks I perm my hair—for some reason they've never heard of Asians with natural curls" (paulmitchell.com).
Hiroko's Place, New York "Fresh-squeezed kiwi juice from this café is refreshing and a great alternative to an iced coffee for a midday pick-me-up."
Flair, New York "I've made some of my best home purchases here, including a Parisian leopard rug from the Seventies. The fact that it's right across the street from my new store will make shopping that much easier" (flairhomecollection.com).
Astier de Villatte candles "They're designed by Françoise Caron—who has created fragrances for Hermès and Acqua di Parma—and come in handblown glass containers from Italy" (astierdevillatte.com).
Courtesy of Alexander Wang