Meet Alexis Primous, Winner of the Wmag Model Search
The 20-year-old model from Florida is getting her big break.
---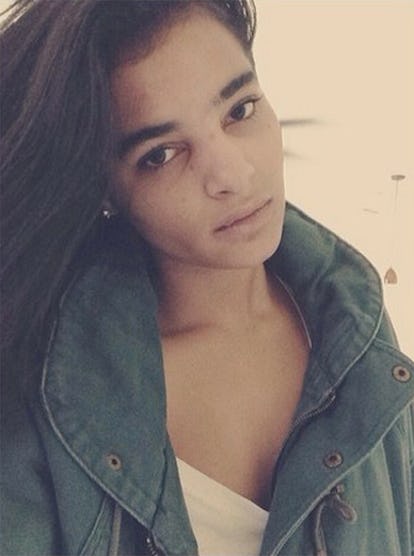 Over the past month, thousands of hopeful models from all over the country submitted photos and videos on Instagram using the hashtag #WmagModelSearch—Alexis Primous (@alexisprimous), a 20-year-old college student from Palmetto, Florida, among them. "Nobody knows I entered, not even my family," she said over the phone, after finding out that she had been selected as the winner by W's Fashion Director Edward Enninful, W's Booking Director Erin Simon, fashion photographer Mario Sorrenti, and IMG Models' We Love Your Genes scouting team.
Here, she answers our questions:
How do you feel about winning the Wmag Model Search? "Omigosh! Are you serious? I'm going to start crying. I've never won anything in my entire life, and this being the one thing that I win is totally okay with me… It is amazing!"
Who encouraged you to model? "My family would always suggest it, but I never quite believed them. My grandmother once said, "God gave you angles, use them!" It wasn't until my freshman year of high school that I started to hear the suggestion more and more. I had always wanted to try modeling, even through my tomboy years. Although I try not to worry too much about what others think of me, it was reassuring to hear that I should give it a try as often as I did."
Who's your role model? "Shanina Shaik, and for obvious reasons! She went from a bullied young girl to appearing on Australia's Make Me a Super Model, finished runner-up, and is now working internationally…seriously?! Talk about a great work ethic and dedication."
What's your beauty go-to? "Besides the obvious things like drinking lots of water and putting the right type of foods into your body, I like to think a happy girl is a healthy girl. I try to stay optimistic and believe I go through every obstacle for a reason. I practice breathing, keeping my cool and relaxing through tough times. You make the best decisions with a clear mind. I'd rather glow than appear stressed out."
What are your interests outside of fashion/modeling? "Sports! From basketball to skateboarding. I also enjoy reading, photography, video editing, and writing. Going on adventures with friends never gets less exciting and spending time with my family is probably my most valued hobby."
Vote for the Wmag Model Search People's Choice winner here.
Photos: Meet Alexis Primous, Winner of the Wmag Model Search
Alexis Primous will receive a contract with IMG Models and be featured in an upcoming issue of W magazine. Stay tuned for more!