Aly Raisman Says Work Not Done After Larry Nasser Sentencing: "It's Not Something Where You Instantly Feel Better"
"Your tweets and messages have meant so much to me as they have been a source of inspiration."
---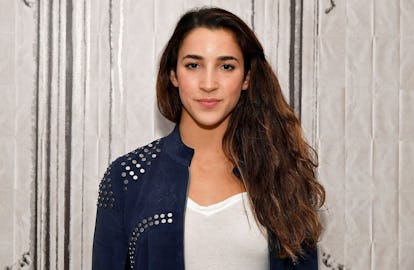 Getty Images
Not even one day after Larry Nassar was sentenced to up to 175 years in prison for decades-long sexual abuse against young female athletes, Aly Raisman—one of the over 150 brave survivors who delivered testimony during Nassar's sentencing hearing—is thanking her supporters for the strength they gave her during this "excruciating ordeal."
"As we all continue to process our pain and suffering, it is my hope that in some way, sharing our impact statements is part of our healing process," Aly wrote in a statement posted to her Twitter account. "There are going to be good days and there are going to be tough days, but continue to take strength in the impact your courageous voice has had upon each of us, but also for the all the other girls, boys, women, and men out there who remain the shadows but maybe now can see a pathway towards the light."
In an appearance on Today Thursday morning, Aly also said that there is more work to be done in order for justice to be served. "It's not something where you just instantly feel better," she told Hoda Kotb, following Nassar's sentencing. "We need to hold these organizations accountable. USA Gymnastics, United States Olympic Committee, and MSU—they need an independent investigation. This is bigger than Larry Nassar. We have to get to the bottom of how this disaster happened. If we don't figure out how it did, we can't be confident that it won't happen again."
During Nassar's sentencing on Wednesday, Judge Rosemarie Aquilina said she effectively signed his "death warrant" and that he never deserves to walk outside prison "ever again." Additionally, upon reading a short letter Nassar wrote to the court as a means of pseudo-defending his actions, Judge Aquilina reiterated how he clearly doesn't understand the severity of his actions.
"To Judge Aquilina, thank you from the bottom of my heart. Your leadership, your professionalism, your compassion, and your commitment to allow each and every one of us survivors the opportunity to share our impact statements in open court was extremely important and meaningful," Raisman continued in her statement on Twitter. "As I shared in court, I wasn't planning to speak, but thanks to the army of survivors and you, I am forever grateful that all of our voices are finally heard. Thank you for listening to us all."
Raisman's former Team USA gymnastics teammate Simone Biles—another survivor of Nassar's abuse—also praised Judge Aquilina for her "heroic" actions throughout the trial.