And Now: Really, Really Tighty Whities
Now that it's been established that men across the country are wearing mantyhose, we feel it is our duty to report that a company based out of Houston has come out with a line of...
---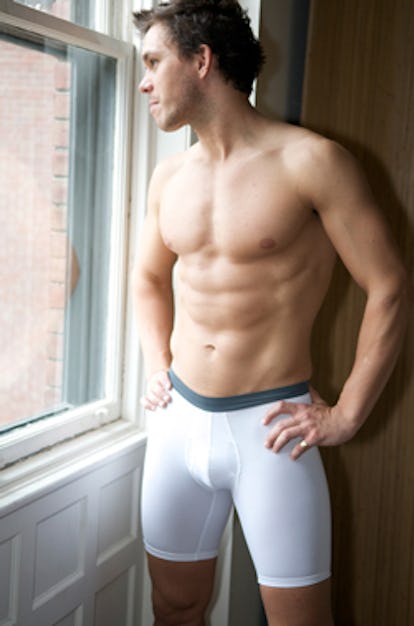 According to the press release, these love-handle supressing tanks and boxer briefs "secretly smooth your mid-section and hide unflattering bulges." The $78 T-Slim t-shirt "pulls up your pecs," while the $54 Jimmy brief "boosts your rear." (In addition, the Jimmy's "relaxing crotch panel lifts and supports to give you a nice package.")Most intriguing of all is the $38 Bandit Waistband, which is basically an elastic mirdle (man girdle) with a vaguely outlaw-sounding moniker.
There are oh-so-many more things we could say about this line. But we will just leave you with the company's girly-sounding name — Sculptees. Which sounds less like sexy men's underwear than something cute Sasha Obama would wear clipped onto her backpack.