In Shock Move, New York Art Dealer Andrea Rosen Will Close Her Chelsea Gallery
The New York art world fixture is shutting her exhibition spaces and dropping all of her living artists, including Ryan Trecartin.
---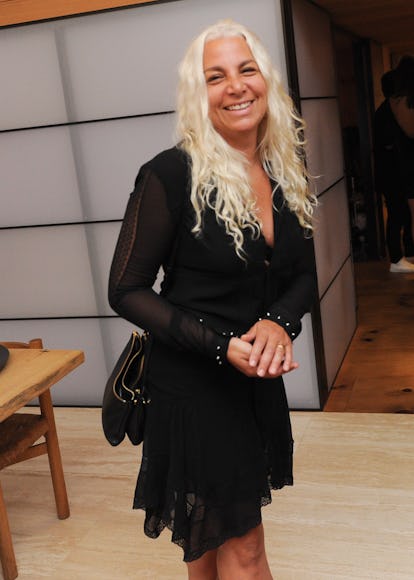 Much of the art world has responded to the Trump administration by organizing shows and showcasing work at art fairs that seem to almost respond in real time to the President's policy-making and threats. Though she never directly cited Trump or the election in her reasoning, the New York gallerist Andrea Rosen, who's represented the likes of David Altmejd and Ryan Trecartin through her eponymous Chelsea space since 1990, announced via an email Tuesday night that, in order to discover her "true responsibility to our times," in the coming months she'll be shutting down her permanent exhibition spaces, and letting go of all her living artists.
The decision, Rosen said, was arrived at after she began discussing a partnership with the mega-gallerist David Zwirner to co-manage the estate of Felix Gonzalez-Torres, the late Cuban-American artist and longtime star of Rosen's roster. This happened in the ill-fated month of November, and caused Rosen to reassess the direction of her life and work—which, it turns out, meant moving away from "the representation of living artists that has been [her] consuming focus and life-blood for the last 27 years."
Gonzalez-Torres, in particular, was near and dear to her heart. He devoted his practice to the sociopolitical, humanizing daunting statistics like those of the AIDS crisis through conceptual works that were minimal but heartbreakingly acute. Rosen remembers in her letter an occasion when Gonzalez-Torres was facing "the height of government censoring art," during the time after the Republican senator Jesse Helms infamously shut down Robert Mapplethorpe's show at the Corcoran in D.C. in the early '90s. It's a circumstance that feels relevant now under an administration looking to eliminate both the National Endowment for the Arts and the National Endowment of the Humanities.
In the coming months, Rosen will undertake the process of shutting down her permanent gallery spaces in Chelsea. Because she won't have a physical space to show art, she will let go of the living artists on her roster, which includes established names like Altmejd, Trecartin, and Lizzie Fitch. They'll be fine, no doubt.
She will also release some young emerging talents into the ecosystem as well, like twentysomething artist Hayden Dunham, a star on the rise. There, too, suitors should not be in short supply.
Ultimately, Rosen intends to continue to work with the estates of artists who have passed, including her beloved Gonzalez-Torres and, perhaps, the likes of Walker Evans, the early 20th-century photojournalist whose work for the Farm Security Administration lives on as some of the best documentation of the Great Depression. But in these times maybe Rosen's greatest contribution won't be through continuing what she has done, but what she will do going forward. She seems to think so, at least.
"I have come to realize that in order for me to be fearlessly open and responsive to our times and the future, requires mobility, flexibility and the willingness to change…" she wrote.
I Am an Immigrant: See 81 Fashion Celebrities Stand Together: