Anna Faris and Chris Pratt Are Separating After 8 Years of Marriage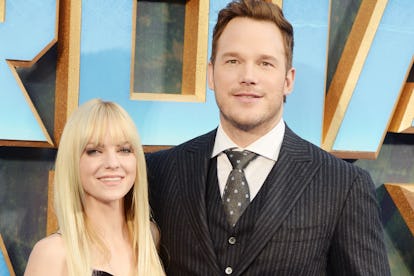 Getty Images
Pour one out for everyone's favorite comedic couple. Anna Faris and Chris Pratt have just announced that they're separating after eight years of marriage.
In a joint statement released on their various social media channels, the couple announced:
"Anna and I are sad to announce we are legally separating. We tried hard for a long time, and we're really disappointed. Our son has two parents who love him very much and for his sake we want to keep this situation as private as possible moving forward. We still have love for each other, will always cherish our time together and continue to have the deepest respect for one another. —Chris Pratt and Anna Faris"
The two met in 2007 on the set of Take Me Home Tonight and later married in July 2009. They have one 4-year-old son, Jack,
Unfortunately, things hadn't been easy for couple over the past year. Back in December 2016, Faris sat down with Isla Fisher for her podcast, "Anna Faris Is Unqualified," to address the various tabloid rumors circulating that Pratt had been cheating. Specifically, she said they made her feel "incredibly, very insecure."
"I just remember feeling so hurt in a way that bothered me because I didn't want to think of myself as somebody who could be bothered by…tabloid shit," Faris revealed. She later added, "I think it was a combination of things. I take pride in how great my relationship is with Chris, but having said that, of course, in this crazy world where he's off doing movies and I'm in L.A. raising our child, of course I'm going to feel vulnerable, like any normal human would."
That said, neither have revealed their reasons for the split.
See What's Trending in W Video: