Anna Sui's fuzzy FitFlop
One never knows where or when fashion inspiration will strike. Marcia Kilgore's latest sartorial "aha" moment happened at the hairdresser's. Earlier this year, Kilgore—founder of Bliss and creator of the hugely popular FitFlop brand of...
---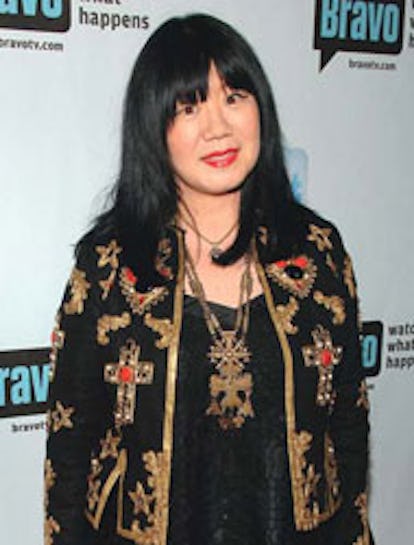 Sui agreed. "I was so excited because I had actually just bought a pair of FitFlops," she said. "Everyone in our office had been sporting them and saying how comfortable they were." The result is the Shakoha Boot FitFlop, which features a studded star on the front and tasseled ties. A limited edition of 1,500 pairs, are on sale for $195 each at L.A.'s Intuition boutique and on Net-a-Porter.com.