A Personal Remembrance of Anton Yelchin
The Star Trek actor, just 27, died on Sunday. A writer recalls their too-brief time together.
---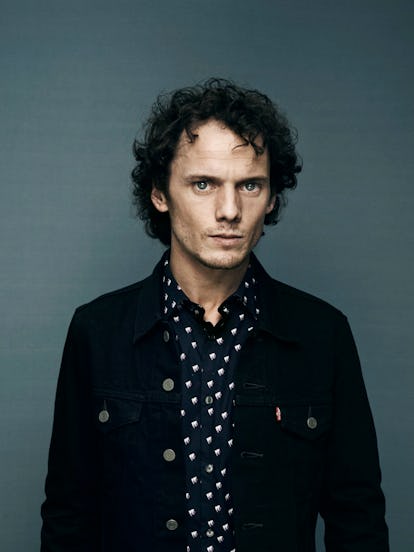 Getty Images
I first met Anton in the spring of 2007 at a screening of his film Charlie Bartlett, in New York. I remember that he was shy, yet magnetic. I had just gotten into film school at the University of Southern California and was preparing to move out to L.A., where he lived. We kept in touch and talked all throughout that summer. Even though we had only met in person a few times then, I felt comforted by the thought that he would be there. After I arrived, Anton would reach out to see how things were going, and made me excited about being in L.A.
He lived in the Valley with his parents, and would drive to the USC campus in South Central to pick me up. While he waited for me to come downstairs, he liked to play the dormitory piano. And I'll never forget his car at the time, which only played cassette tapes. No CD player, and of course he never bothered to get an iPod cable. It was all analog, and I loved it.
He had impeccable taste in music, and knew all your favorite rock star's deep cuts. Spend an hour with Anton, and you'd come away with a new playlist. One night he put on Tom Petty's Full Moon Fever, and we listened to "Yer So Bad" until the morning. From then on, every time we were in that car together, driving down Mulholland, through Topanga, or cruising along the 405, that song reverberated in my head: "In a world so bad, yer so mad …"
It remains my favorite song.
Long after I left L.A., Anton's spirit—and his essential goodness—stayed with me. Despite having just wrapped the first film in the Star Trek franchise (in which he played Chekov), he possessed a complete and utter unaffectedness—not to mention his honesty, his focus, his implacable positivity, his encyclopedic knowledge of cinema, and his curiosity.
It's a determination and empathy Anton has brought to every role since landing the part of Zack Mazursky, the murder victim in Nick Cassavetes' 2006 film, Alpha Dog. From there he would go on to build a promising, wide-ranging resume, first as Charlie in Charlie Bartlett (2007), in which he held his own opposite Robert Downey, Jr., followed by the Star Trek trilogy, and Terminator Salvation (2009), with Christian Bale. He proved capable of stealing hearts in indie dramas, such as Like Crazy (2011), where he was caught in a love triangle with Felicity Jones and Jennifer Lawrence. He was even the victim of a vampire attack in Jim Jarmusch's Only Lovers Left Alive (2013).
With a number of films slated to come out over the course of this year (including the third installment of Star Trek, out next month), Anton's presence onscreen will only reinforce our sense of loss. He will be sorely missed by all, especially by those who have had the honor of being touched by his infectious spirit.