Hash Tag Fashion Week
W's associate digital editor is lusting after this social sticker.
---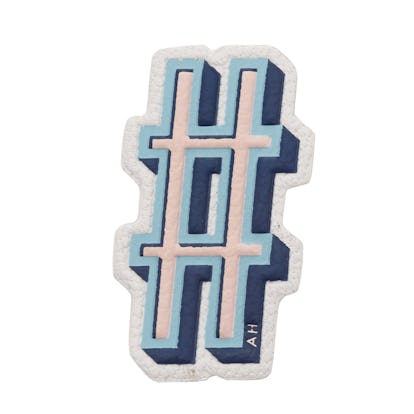 If a fashion week moment goes un-hash tagged, did it really happen at all? Just to be safe, I'll be adding this Anya Hindmarch sticker to all my accessories for fashion week. Street style stars, take note.
New York Fashion Week Spring 2016 Day 1
New York Fashion Week Spring 2016 Day 1
New York Fashion Week Spring 2016 Day 1
New York Fashion Week Spring 2016 Day 1
New York Fashion Week Spring 2016 Day 1
New York Fashion Week Spring 2016 Day 1
New York Fashion Week Spring 2016 Day 1
New York Fashion Week Spring 2016 Day 1
New York Fashion Week Spring 2016 Day 1
New York Fashion Week Spring 2016 Day 1
New York Fashion Week Spring 2016 Day 1
New York Fashion Week Spring 2016 Day 1
New York Fashion Week Spring 2016 Day 1
New York Fashion Week Spring 2016 Day 1
New York Fashion Week Spring 2016 Day 1
New York Fashion Week Spring 2016 Day 1
New York Fashion Week Spring 2016 Day 1
New York Fashion Week Spring 2016 Day 1
New York Fashion Week Spring 2016 Day 1
New York Fashion Week Spring 2016 Day 1
New York Fashion Week Spring 2016 Day 1
New York Fashion Week Spring 2016 Day 1
New York Fashion Week Spring 2016 Day 1
New York Fashion Week Spring 2016 Day 1
New York Fashion Week Spring 2016 Day 1
New York Fashion Week Spring 2016 Day 1
New York Fashion Week Spring 2016 Day 1
New York Fashion Week Spring 2016 Day 1
New York Fashion Week Spring 2016 Day 1
New York Fashion Week Spring 2016 Day 1
New York Fashion Week Spring 2016 Day 1