For a Natural White Smile, Like Chloë Sevigny
Her dentist has a new line of products.
---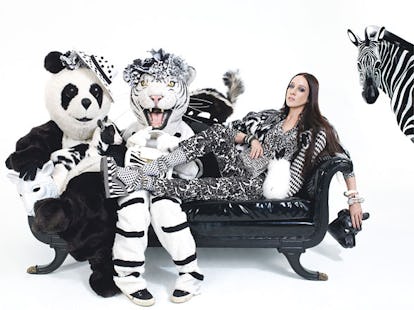 For those for whom who think Chloë Sevigny's collections for Opening Ceremony are enough to emulate her eternal 'It' girl style, there's now dentist Michael Apa. The good doctor, who counts Sevigny, Vera Wang and members of the Dubai royal family as patients, has a new line of products that includes the usual – plus whitening strips, lip exfoliators, tooth gloss, and a blue-tinted lip-gloss to make teeth appear whiter (even whiter, that is). Wrapped in sleek white and gold boxes, they're even gift-ready—finally, a tasteful way to drop a dental hygiene hint to the Sevigny wannabe in your family, and just in time for the holidays.