Jean Touitou's Kanye Defense
In case you missed them, here are the top style news stories of the week.
---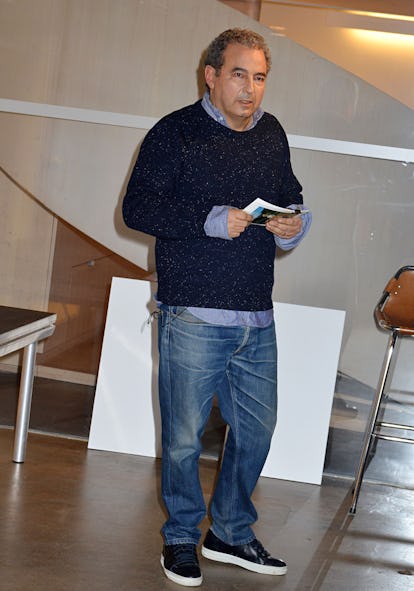 Andrascik, Adam The American fashion designer was named the new creative director of the French fashion house Guy Laroche. It's so nice when we can all just get along.
Bay, Rebekka The former COS designer is moving on from her current role at GAP, leaving us wondering what three-letter brand will be her next stop.
Campbell, Naomi Doesn't think the generation of Insta-supermodels had to work for it; underestimates the difficulty of perfecting the selfie.
Delevingne, Cara Stars in Chance the Rapper's new music video, makes being a video vixen look easy, too.
Formichetti, Nicola Launched his new collection Nicopanda with a playful installation at Opening Ceremony.
Huntington-Whiteley, Rosie Wore lingerie as a dress on the red carpet, as only a supermodel can. Perhaps to distract from the fact that her younger brother Toby may soon upstage her as the family's top model.
Jacobs, Marc Collaborating with leather designer Zana Bayne on a collection of "sex-cessories." Hot.
Jenner, Kris Wore sheer pants in Paris to prove, at long last, that she is not a "pilgrim."
Jones New York Announced that the brand will shut down wholesale operations and any stores by the end of the year. So stock up now.
Lagerfeld, Karl Forces fashionstas to pick sides by scheduling Chanel's cruise show in Seoul, Korea, at the same time as the Costume Institute Gala in New York.
Moss, Kate Reveals that she does not travel light, does not carry her own luggage.
Nyong'o, Lupita May be flirting with Jared Leto and his irresistible ombre locks. Really, who could blame her?
Perry, Katy Is getting ready for the Superbowl in a football-covered dress.
Pitt, Michael Featured himself in his directorial debut: the new Rag & Bone women's campaign, co-starring his I Origins love interest Astrid Berges-Frisbey.
Reformation The L.A.-based brand launched a lower-priced collection for aspiring It girls.
Spade, Kate Plans to shutter its Saturday stores, launch a children's collection. Realized the toddler set has more financial stability than young adults.
Stewart, Kristen Will star alongside Alice Dellal and Vanessa Paradis in the new Chanel ad campaign. Expect all three to skip out on the Met Gala this year.
Toast The famed Instagram pup stars in Karen Walker's new eyewear campaign. Is still deciding between Chanel and the Met.
Touitou, Jean The A.P.C. designer used friendship with Kanye West as a defense to accusations of racism.
Timberland Discontinued collaboration with A.P.C. following Jean Touitou's remarks; was not satisfied by the Kanye defense.