Ariana Grande Didn't Want to Release Music in Lockdown, But She Could Have Two #1s
The singer didn't want to release music during lockdown, but instead may be its biggest hitmaker.
---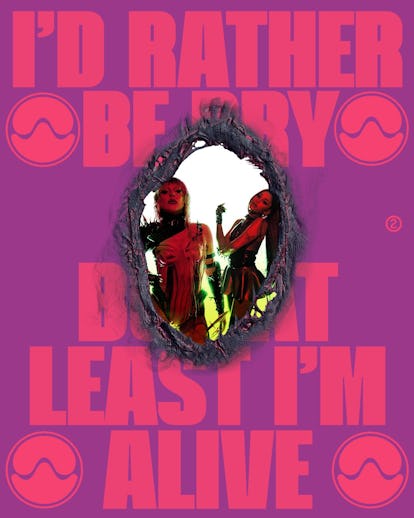 In a recent interview with Zane Lowe, Ariana Grande said she probably wouldn't be releasing a new album anytime soon, at least until some form of a new normal emerges. In fact, she revealed she had been trying to avoid the spotlight completely. Yet, the 26-year-old Boca Raton native may turn out to accidentally be one of the biggest hitmakers of lockdown.
This morning, Grande started her week by finding out that her charity duet with Justin Bieber, "Stuck With U," hit number one on the Billboard charts (knocking Doja Cat and Nicki Minaj's "Say So" off in the process). She'll end the week on Friday with the release of her highly anticipated duet with Lady Gaga, "Rain On Me," which had been previously postponed.
Can "Rain On Me" repeat "Stuck With U?" success, and, in the process, make Grande the first artist to score two number ones in the new decade?
There's now denying that both Grande and Gaga have passionate fanbases, and we're sure that Little Monsters and Arianators are already scheming up ways to help the song along (unfortunately for them, now is probably not the best time to try that old Starbucks coupon hoax). Though, the ground seems fertile for a number-one debut.
While Roddy Ricch's "The Boxx" dominated the number-one spot for 11 weeks earlier this year, ever since most of the country went into lockdown, there's been a higher turnover atop the chart. The Weeknd held it for four non-consecutive weeks, but over the past three weeks, a new single has debuted atop the chart every time. So, there's no dominating mega-hit standing in "Rain on Me's" way, nor does it seems like there's a guaranteed one brewing (Katy Perry's "Daisies," as one example, won't appear on the charts until next week, but it doesn't seem like it's engendered the type of hype to shoot it to the apex). While there's no guarantee in today's world of surprise drops, there's also no other major singles slated for release this week that seem quite as big as a Grande and Gaga collaboration.
Then again, while Gaga remains a top-tier artist, she's had some troubles on the singles charts in recent years. "Shallow" hit number one in 2018, but the last time a single from her studio album did the same was back in 2011 with "Born This Way." Chromatica's lead single "Stupid Love" only ever reached number five, though the fact that it was leaked and widely distributed online weeks before its official release might have tampered its chart impact. Grande, however, has had three number ones in the past two years, so what's one more trip to the top spot?
Still, the biggest missing piece of the equation: whether Gaga and Grande managed to film any sort of music video before lockdown. There's no promise or indication that they have, and YouTube views do count toward chart placement.
Related: Lady Gaga's Chromatica Could Be the First #1 Album Fueled by Jockstrap Sales