A New Deck: Blacklight Nudie Cards from Ryan McGinness
Blacklight and "nudie card" bring to mind many things--most of which involve the 1970, drugs, and possibly Ron Jeremy—but artist Ryan McGinness' Blacklight Nudie Cards take a decidedly artistic, though still winkingly salacious, bent. Inspired...
---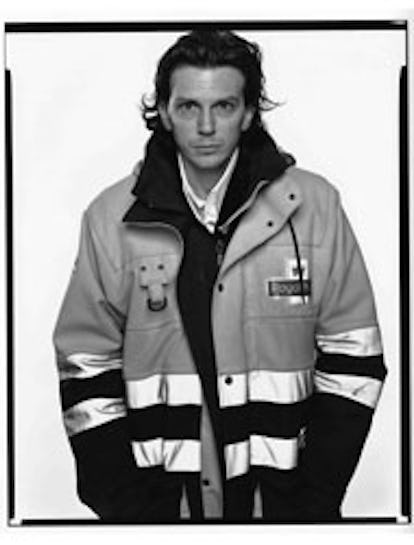 Part of a series of events and installations by McGinness at The Standard hotels in Los Angeles throughout May and into June, the cards launch at the Hollywood location on May 28th during his exhibition, Women: The Blacklight Paintings. And if 56 tiny drawings aren't enough, large-scale paintings will be exhibited alongside body-painted dancers.
online](http://standardhotels.myshopify.com/products/copy-of-blacklight-nudie-cards-by-ryan-mcginness/) through September.
Portrait: Michael Halsband