At Ease, Ladies: Hopper Jack Penn, Sean and Robin Wright's Son, Gets a Modeling Contract
The 23-year-old Hollywood scion, and striving actor, is venturing into modeling. Of course.
---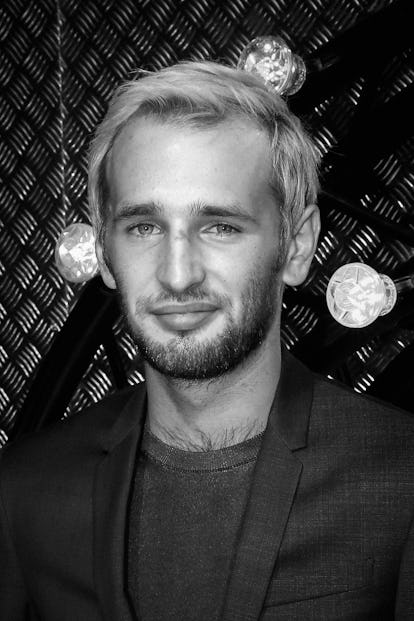 Getty Images
For Hollywood scions, a modeling contract is as inevitable as a film cameo these days. Lily-Rose Depp, Maya Thurman-Hawk, and now Hopper Jack Penn are all examples of this.
The son of actor (and activist manqué) Sean Penn and House of Cards star Robin Wright, the 23-year-old Penn has just been signed by Wilhelmina models.
Not surprisingly, this scion first made a name for himself as an actor.
He landed roles in slew of short films as a teenager, but in 2017 will make his major Hollywood debut in War Machine, a film adaptation of the late journalist Michael Hastings' book, "The Operators: The Wild and Terrifying Inside Story of America's War in Afghanistan." Starring Tilda Swinton and Brad Pitt, the film was bought by Netflix, home to a handful of other scions like Jaden Smith, who appeared in The Get Down.
Having kept relatively quiet profile until now, in the past few months Penn has slowly been making his way onto the red carpet and front row at fashion week — most notably sitting front and center at Dior Homme's Spring 2017 show. In February, he attended Milan Fashion Week for the first time, telling the New York Times that he still felt "very new to this kind of thing." But thankfully, he was accompanied by his 25-year-old sister, Dylan Frances Penn, who is a much more seasoned model and actress.
When he's not modeling and acting, the California-native can be spotted proudly smoking pot – he is a California boy, after all – visiting art shows, and spending time with his girlfriend, Uma Von Wittkamp.
You can follow along with his Instagram, @ateaseladies. Yep, such is the life of someone with a name like his.
Watch Dakota Fanning talk to Lynn Hirschberg about improvising with Sean Penn on the set of "I Am Sam."