Painting Down Under: Artist Paul Davies
For several years, and with hypnotic effect, Paul Davies has painted the same house over and over again. The house is always modernist – clean lines, hard angles – but the landscape around it changes...
---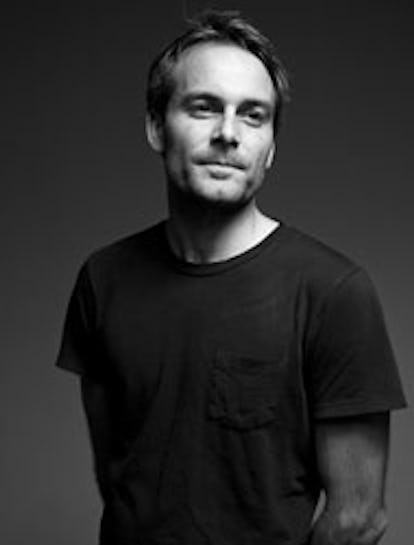 Davies, 31, lives in Sydney, Australia. His paintings are composites, made of things he's seen in his travels then recreated on canvas using stencils and paint (a fixture in his work is the Seidler House, a Bauhaus-style pad in the Sydney suburbs). "These are real elements, put together to make something unreal," Davies says.
Well-known in contemporary circles in Australia, Davies's profile beyond Oz is rising steadily. Last year he showed his work at Lawrence Asher Gallery in Los Angeles and Rebecca Hossack in London; this month, Davies travels to Hong Kong for an exhibition at the Cat Street Gallery and to display at the ever-expanding, increasingly important Hong Kong International Art Fair. Which is not to say he spends all his time thinking about and making art. "Surfing is pretty much the norm here," Davies says with a laugh. "It's always nice to get out on the water, to clear my head and wind down from the week."
On view at the Cat Street Gallery, Hong Kong, from May 5 to June 6. pauldavies.com.au