Happy Birthday Baccarat
The crystal company celebrates 250 years with a few famous friends and a romantic film series.
---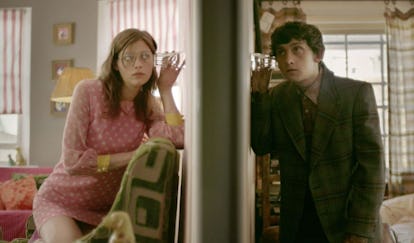 In honor of its 250th anniversary, the French crystal company Baccarat commissioned three tastemakers to create original shorts inspired by love. Director Chiara Clemente, photographer Sonia Sieff and actress Josephine de la Baume set their romantic stories in three different cities (New York, Paris, and London, respectively). The film series, entitled Legendary Stories, premieres today in Paris, and here W debuts an exclusive first look at de la Baume's Once Upon a Time in London. Shot in a storybook flat, the film—which represents her first shot at directing—follows two adorably shy adolescent neighbors, Amber Anderson and Craig Roberts, as they exchange notes and drawings and, finally, connect. More proof that—in the movies, at least—love always finds a way.