Made in New York
Barneys partners with the CFDA to boost the city's garment industry.
---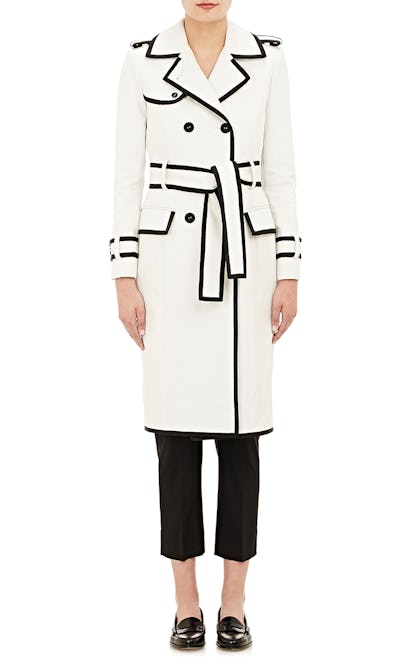 This week, Barneys New York announced a partnership with the Council of Fashion Designers of America (CFDA) and the New York City Economic Development Corporation (NYCEDC) to benefit the Fashion Manufacturing Initiative (FMI). In other words, a lot of important acronyms are coming together to bring back the once-booming garment district in New York City. Brands including Altuzarra, Narciso Rodriguez, Proenza Schouler, The Row, R13, Rag & Bone and Thom Browne will all contribute their own Made in New York collections, which will be produced by local New York-based manufacturers and sold exclusively at Barneys. Here, Daniella Vitale, the store's COO and Senior Executive Vice President, talks about the project.
How did this collaboration come about? After one of the CFDA Advisory Board meetings, Steven Kolb and I were talking about how Barneys could be more involved in something that really needed attention, money, and support. We thought the Made In New York project was perfect because we are a New York company and the city helped make Barneys New York great. The garment industry was a part of what defined New York; it was such a part of the culture and peoples' livelihoods. Unfortunately, that's not really the case anymore.
Why is this project necessary? It's important to bring manufacturing back to New York because it's a competency that still exists here. People went elsewhere because it was more cost-effective to do so and they felt that they couldn't get a certain quality. We need to dispel the myth that you can't produce here in a cost-effective, quality-driven way. The Row, for example, makes almost everything in America and their products are luxurious and they're one of the biggest success stories.
New York has such a rich history, but it's also changing a mile a minute. How has Barneys adapted with the city? New York is our neighborhood, and we want our customers to feel like we're a part of the community. We're opening a downtown store because knew that we weren't really servicing a downtown customer. Oftentimes, people who live downtown don't come uptown to shop and so we knew that we needed to be a part of the downtown community again. We also know that many of our online shoppers are based in New York—they could live right across the street from the store—so our digital side continues to grow and become more personal.
How would you define New York style? Unique, spirited, and unapologetic. New Yorkers are not afraid
Thom Browne. Photo courtesy of Barneys New York.
Altuzarra. Photo courtesy of Barneys New York.
Rag + Bone. Photo courtesy of Barneys New York.
The Row. Photo courtesy of Barneys New York.
R13. Photo courtesy of Barneys New York.