Beasley Nester Talks About Her Tattoo
Vote for the 19-year-old model in the #WmagModelSearch People's Choice contest here.
---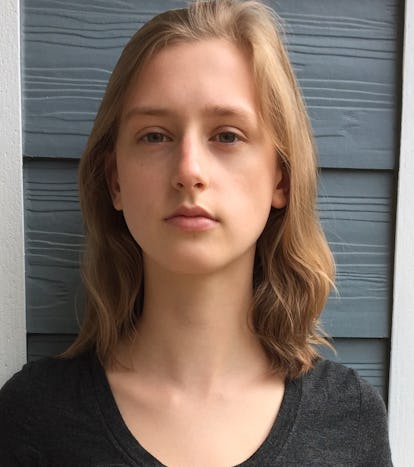 On Instagram, Beasley Nester's username is @BeasleyOriginal—an appropriate handle, considering her unique beauty. Get to know the 19-year-old model from Mount Airy, North Carolina, who is a finalist in the Wmag Model Search, here:
Which supermodel do you most admire? Gisele Bundchen, because she is such a powerful woman. She has a small star tattoo on her wrist in honor of her grandmother, and I have a small heart to honor mine.
What's the best beauty advice you've received? Be happy and smile. That's when you're the most beautiful.
What is your favorite social media platform? I love Facebook, because it's a great way to keep in touch with my family and close friends and see what's going on in their life.
What's the secret to posting a perfect selfie? Great lighting. Also, do not be afraid to give a flirty smile!