It Was Only a Matter of Time Before Bella Hadid Was a Designer, Too
The model, It girl, street style icon, and photographer adds another line on her resume. Plus, Kenzo and Coach rethink their strategies.
---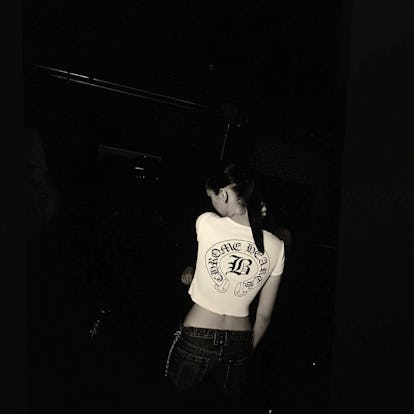 @bellahadid
Astrologers, Poet Proof you can have it both ways. They're here to guide you through the dark times ahead.
Coach A new mascot, a new celebrity ambassador, a new Fifth Avenue flagship — what does it all mean?
Hadid, Bella Model, photographer, street style icon, finally a design collaborator. Her debut capsule collection with Chrome Hearts, which she announced on Instagram Tuesday night, is "coming soon."
Kenzo Kenzo and Opening Ceremony designers Carol Lim and Humberto Leon have showed menswear and womenswear on the same runway in the past, and now they're formalizing things at Kenzo, collapsing their two collections entirely. They'll show both their men's and women's lines at the end of Paris's couture week, during an event that's been mysteriously entitled "Memento."
Madonna A Madonna biopic topped the Black List, a survey of the most promising unproduced scripts in Hollywood. Blond Ambition could be the next Jackie.
Santoni Italian footwear designer Santoni has teamed up with Marco Zanini for a new line, Santoni edited by Marco Zanini, slated to debut during Milan Fashion Week in February.
Sevigny, Chloë Bella Hadid might be a tough act to follow as Jonathan Anderson's campaign star, but if there's anyone up to the challenge, it's Chloë Sevigny. The actress fronts J.W.Anderson's Spring 2017 campaign, shot in black and white by Jamie Hawkesworth.
Thug, Young "Go back and apologize" is the most feared refrain a mother can utter, and it even works on rappers.
West, Kanye Met with Donald Trump, announced his bid for 2024. (Because he mustn't run against the president-elect in 2020, after all.)
See W's most popular videos: