Bella Hadid and The Weeknd Split; Rihanna Gets Back with Manolo Blahnik
Plus, dispatches from the Trump transition team.
---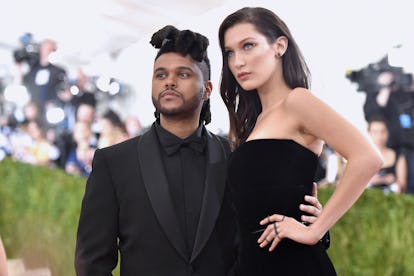 Getty Images for People.com
Fox, Langley The illustrator and model is getting her first gallery show in Los Angeles — and it's the first time more than two of her works have been shown together in a gallery, ever.
Hadid, Bella Split from boyfriend The Weeknd after a year and a half together.
Jacobs, Marc Getting back to the party. And he's got the ridiculously eccentric dress code to show for it.
Loewe Opening a new Madrid flagship, "Casa Loewe," complete with a flower shop.
Noah, Trevor Host of The Daily Show; already ready for the next election cycle. That makes one of us.
Obama, Michelle The first lady graces the cover of Vogue for the third time since entering the White House. Now, the conversation veers into how Obama navigated the tricky political waters of first lady-hood, and what's next.
Rihanna Back in the ring with Manolo Blahnik, gearing up to release yet another capsule collection — this time, inspired equally by her own Fenty x Puma collection and the rugged look of Timberlands.
Trump, Donald The former reality television mogul did his first televised interview as president-elect, on 60 Minutes, since last Tuesday's election. And while he was on camera, his team was falling into place: Republican National Committee Chair Reince Priebus as Chief of Staff, Steve Bannon, late of Breitbart News, as Chief Strategist. Plus, 16 writers over at the New Yorker, including novelists like Toni Morrison and Junot Diaz, weigh in on what the Trump years will bring.