Bella Heathcote
Bella Heathcote at a Cinema Society and DeLeón screening of The Weinstein Company's Killing Them Softly
---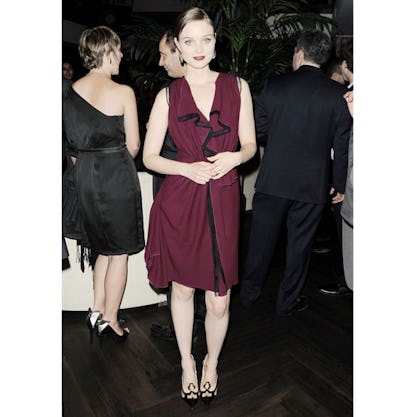 Where: A Cinema Society and DeLeón screening of The Weinstein Company's Killing Them Softly.
When: November 26
What: A Roksanda Ilincic dress, Christian Louboutin shoes, J/Hadley earrings and Soffer Ari rings.
Why: 'Tis the time of the year for jewel tones. Heathcote's burgundy dress is a more nuanced take on, say, a blinding ruby red—and her matching lipstick hue looks sophisticated, not gimmicky. Bonus points for sporting Ilincic 24 hours before she won the Red Carpet Award at the British Fashion Awards.
Photo: Patrick McMullan