Benvenuto Berluti
New York Fashion Week begins with the Italian brand's stateside debut
---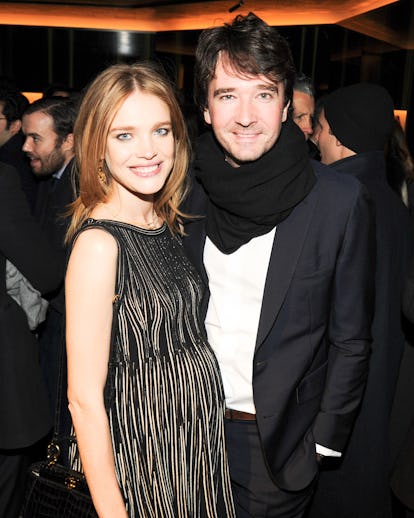 What: Antoine Arnault toasted the opening of the Italian menswear brand Berluti's first U.S. flagship with cocktails.
When: Thursday, February 6th. The first night of New York Fashion Week.
Where: Berluti's New York Flagship on Madison Avenue.
Who: Fashion week veterans Giovanna Battaglia, Natalia Vodianova, and Linda Fargo stopped by to get a first look at the new space and to congratulate the LVMH heir.
Why: With all the chaos surrounding womenswear lines, a sumptuous new menswear boutique is the perfect place to catch your breath.
Photos: Benvenuto Berluti
Natalia Vodianova and Antoine Arnault.
Giovanna Battaglia. Photograph by BFAnyc.com.
Victor Cruz and Elaine Watley. Photograph by BFAnyc.com.
Lindsay Ellingson. Photograph by BFAnyc.com.
Linda Fargo. Photograph by BFAnyc.com.