Instagram Provocateur @BessNYC4 Breaks Down His Social Strategy
Doug Abraham has collaborated with brands like Givenchy with permission, and many others without.
---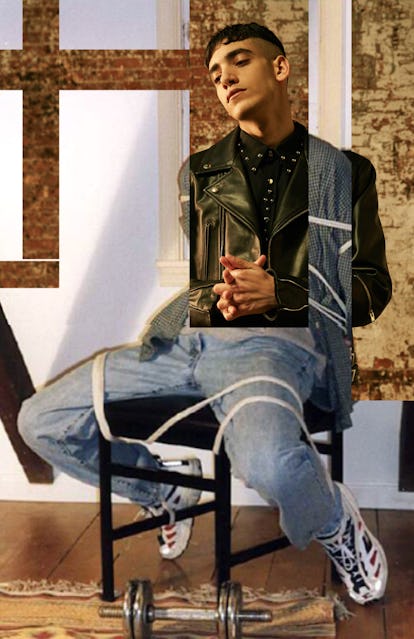 Doug Abraham, aka @BessNYC4, is a New York-based artist best known for creating collages using fashion editorials and campaigns from fashion houses like Chanel, Prada, and Balenciaga. Although he started creating these images on his own, he now receives commissions from magazines like Dazed and Confused and brands such as Barneys New York, who recruited Abraham for a collaboration with Givenchy Men's that launched today on Instagram.
Occupation: Artist.
How would you describe your Instagram account in 3 hash tags?
WTF #OMG #LOL
How did you first become interested in social media? Downloaded the app in 2013. Still low key waiting for it to get interesting…
What is your favorite thing to post? Britney remixes.
How long does it take to create one image? Minutes, hours, days… generally not the latter.
Is there anything you would never post? A selfie.
How do you want your followers to feel when they see your posts? Fulfilled.
How do you feel about Instagram's nudity policies? Confused.
Have you ever taken a post down? Yes.
Has your account ever been blocked? Yes, 3 or 4 times, that's what makes it fun!
Do you read your comments or respond to users on Instagram? I never engage or comment anywhere on Instagram.
What's the most memorable comment you've received? "Kendall's following you."
What was your first Instagram? A lightbulb.
What are your greatest hits? Givenchy nipples (#1 female , #2 male).
Social media pet peeve: Censorship.
Photos: Instagram Provocateur @BessNYC4 Breaks Down His Social Strategy