The Best Limited Series to Stream When You Can't Commit
There's no shame in feeling overwhelmed by thousands of hours of The Wire, Mad Men, and Breaking Bad.
---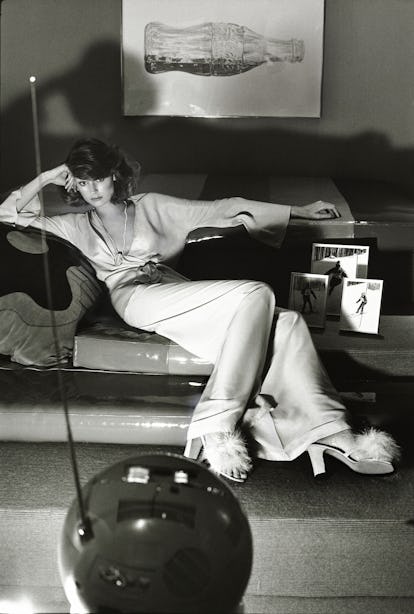 In the age of social distancing, it seems like the new flex is revealing just how committed you are to the streaming game. Your friends are talking nonstop about how they're restarting The Sopranos and watching all 86 episodes, or binging Mad Men, seasons one through seven. With nothing but time on our hands, the longest of legacy dramas, Breaking Bad and The West Wing among them, are getting their day in the sun. But there's no shame in feeling overwhelmed by the commitment that's required of thousands of hours of shows like The Wire. Instead, try some of the truncated but equally as entertaining limited series we've listed below.
Chernobyl
Stream it on HBO Go—which is now offering a handful of its shows for free, including Chernobyl.
There's a reason Chernobyl walked away from the 2019 Emmys with 10 awards. This five-hour limited series, which stars Jared Harris and Stellan Skarsgård, is an incredible work of storytelling—with both historical accuracy and outstanding acting. The narrative surrounds the devastating disaster at the Ukrainian nuclear power plant in 1984, through the lens of scientists who uncovered the true story behind the accident.
Escape at Dannemora
Stream on Hulu, Amazon Prime, or Showtime.
Prepare for a wild ride of sexual exploitation, a prison breakout attempt, psychological manipulation, and a throuple. Based on the true story of two prisoners at the Clinton Correctional Facility in Dannemora, New York, and directed by Ben Stiller, Escape at Dannemora is exactly the kind of drama perfect for this moment: so insane that it engulfs your mind and distracts you from what's going on out there. Patricia Arquette, in a knockout performance as Joyce Mitchell, won a Golden Globe for her role in this limited series.
When They See Us
Stream on Netflix.
This heartbreaking retelling of the Central Park jogger case from 1989—which resulted in the wrongful incarceration and eventual exoneration of five black New York City teenagers, Kevin Richardson, Raymond Santana, Antron McCray, Yusef Salaam, and Korey Wise—is a must-watch. Directed by Ava DuVernay, it's the limited series that sparked renewed vitriol for the lead prosecutor in the case, Linda Fairstein, and taught a new generation of viewers about the names Richardson, Santana, McCray, Salaam, and Wise.
Fosse/Verdon
Stream on Hulu, or Amazon Prime.
FX's biographical miniseries details the romantic and creative relationship between Bob Fosse, played by Sam Rockwell, and Michelle Williams, as Gwen Verdon. Fosse was an influential director and legendary choreographer; Verdon was arguably the most famous Broadway dancer of the era—and of all time. In eight episodes, bits of the couple's tumultuous association unfold through flashbacks throughout the years. They show in stellar fashion their dealings with one another, but also, their greater impact on entertainment itself.
True Detective, Season One
Stream it on HBO Go.
While season two of True Detective was a resounding flop, the outstanding first round of the show explains why Colin Farrell and Vince Vaughn had so much to live up to. Matthew McConaughey and Woody Harrelson make the perfectly-imperfect cop pairing, in a otherworldly murder mystery. It's worth noting this is the sole show on this list that isn't based on a true story.
The People vs. OJ Simpson: American Crime Story
Stream on Netflix.
Come for the story that initiated America's obsession with reality television and paparazzi-style celebrity intrigue, stay for the surreal scene in which Kim, Khloe and Kourtney Kardashian, portrayed as children, chant maniacally, "Kardashian! Kardashian! Kardashian!"
Tiger King
Stream on Netflix.
What, you thought this whole list was going to be comprised of quality, high-brow television? Well, it is—and Tiger King is included in that criteria. Join the millions of other viewers who have been captivated by the bonkers story of Joe Exotic and his real-life motley cast of costars. All we'll say is…it's an emotional rollercoaster.