Beyoncé Is Officially Getting Her Own Bey-Shaped Tower, Meaning You Can Live in a Literal Beyhive
Queen Bey is coming for Melbourne, while Zac Efron and Hari Nef are wrapping up 2016 showing off their serious modeling chops.
---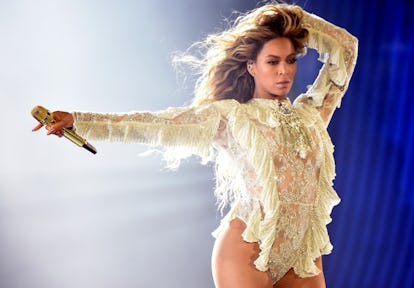 Anderson, Wes Announced a new film starring everyone from Tilda Swinton to Yoko Ono to Bill Murray to Scarlett Johansson—and maybe even you.
Beyoncé Officially on her way to conquering the Melbourne skyline in the form of a 79-story, literal Beyhive.
Conway, Kellyanne Donald Trump's former campaign manager, who's suggested mothers don't have a place in the White House, is officially a mother headed for the White House.
Efron, Zac Now the new face of Hugo Man, marking his first-ever major fashion campaign.
Gomez, Selena If her new $10 million Coach contract weren't enough indication, everyone wants a piece of Selena Gomez. Not that she's even paying attention to us.
Groeneveld, Charlotte The Dutch It girl behind the Fashion Guitar is balancing a new apartment, two toddlers, and plans for the holidays. But really, she just wants to curl up in her Champion hoodie.
Nef, Hari Proving herself a true multihyphenate with both a new film, Assassination Nation, alongside Suki Waterhouse, and a Model of the Year nomination from models.com.
Soko Wrapped up 2016 just fine without Kristen Stewart, thanks.
See W's most popular videos: