The World Reacts to Beyonce's "Lemonade"
Saturday night with Serena Williams, Amandla Stenberg, Zendaya, and more.
---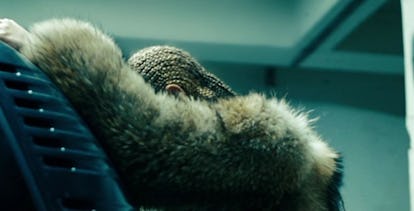 Where were you when Beyoncé dropped "Lemonade?" On social media, most likely, reacting with the rest of the world as they sat glued to HBO at 9:00 p.m. on a Saturday evening. No one but Queen B could convince everyone to cancel their plans for a provocative hour-long screening, which we knew almost nothing about beforehand. Surprise surprise, the list of people involved in the making of "Lemonade" turned out to be stacked with big names like Serena Williams, who got low in "Sorry," Amandla Stenberg and Zendaya, the musical duo Ibeyi, and of course, Blue Ivy and Jay Z. Here's how those involved, (and those wishing they were), reacted on Twitter and Instagram.
Watch W's most popular videos here:
Beyoncé Launches Ivy Park, Her New Activewear Line