Beyoncé May Have Joined Snapchat, and We Were None the Wiser
She's face-swapping, at least. Plus, Alec Baldwin may have bought the wrong Ross Bleckner painting and Kim Kardashian is working on an updated Selfish.
---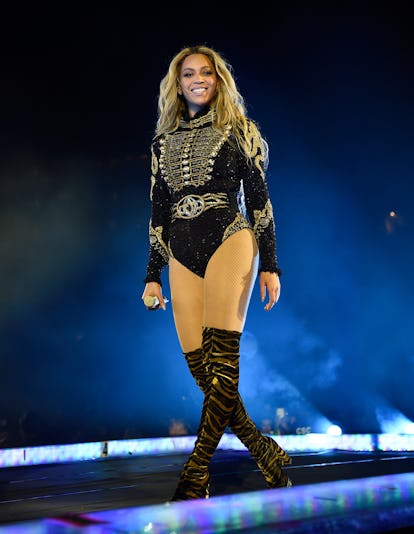 Kevin Mazur/WireImage
Baldwin, Alec May have purchased a very pricey dupe of a Ross Bleckner painting. And now, he's unraveling the story, creating a bit of an awkward situation. (This story also has the benefit of such gems as "I am not an armadillo however."
Beyoncé May have a secret Snapchat?!
Cunningham, Bill The late photographer's work was recently valued at $1 million, in addition to the additional $3 million his estate was valued based on bank accounts and insurance policies. And he left behind two wills. Cue the potential legal battle.
Kardashian, Kim One day, first editions of Selfish might be worth a whole lot. For now, Kim has an update in the works.
Kors, Michael The unlikely inspiration for Moses Gauntlett Cheng's new campaign, shot in the back of an RV and based on vintage Kors ads from the late '70s.
Lochte, Ryan Reportedly robbed, with three of his teammates, at gunpoint in Rio. Though he first denied that the crime had occurred, he subsequently described the event in an interview with NBC.
LPA New, cool-girl label to know, designed by an alum of Reformation and with devotees like Emily Ratajkowski.
Sremmurd, Rae The Atlanta-based rap duo comprising brothers Khalif "Swae Lee" and Aaquil "Slim Jxmmi" Brown talk Sremmlife 2, and what, exactly, Sremmlife even means.
Weiss, Maja Vetements designer, member of Demna Gvasalia's inner circle, all about mindful consumption.