Blair Bohuny Reveals The Secret to Bold Brows
Vote for the 18-year-old model in the #WmagModelSearch People's Choice contest here.
---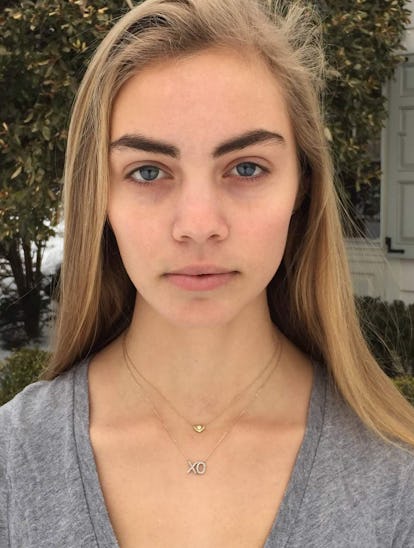 Blair Bohuny (@BlairBohuny), a finalist in the Wmag Model Search, has eyebrows that would make even Cara Delevingne jealous. Get to know more about the 18-year-old from Ridgewood, New Jersey, here.
Which supermodel do you most admire and why? I absolutely adore Karlie Kloss! She is not only beautiful, but also smart and compassionate. I admire how she has used her platform to make a difference in other people's lives through her creation of Karlie's Kookies and through her effort to encourage young girls to embrace computer science.
What's the best beauty advice you've received? My dad advised me to never over-pluck my eyebrows.
What is your favorite social media platform and why? I love Instagram! I am a very visual person and aesthetics have always been important to me.
What's the secret to posting a perfect selfie? Excellent lighting and long arms.