Blue Ivy Carter, Future Nobel Winner, Turns Five
Plus, those Golden Globes. They happened.
---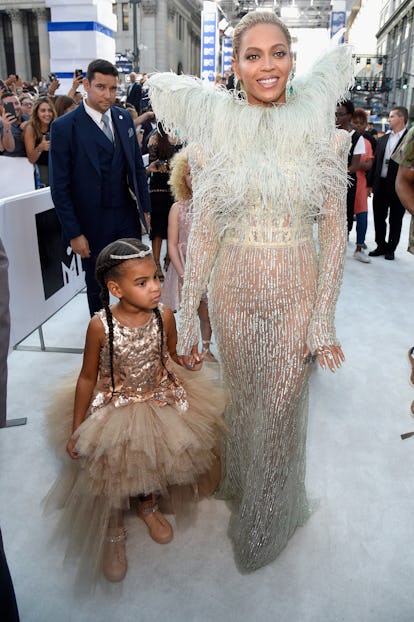 WireImage
Affleck, Casey The Golden Globe winner opens up about the intensely personal experience that was filming his new movie, Manchester by the Sea.
Ali, Mahershala Landed the first professional job he auditioned for; was dumped by his first girlfriend after 10 minutes. Though Ali was snubbed in the Best Supporting Actor category at Sunday night's Golden Globes, he delivers one of the best performances of the year in his latest, Moonlight.
Carter, Blue Ivy Someone get this girl a peace prize.
Fashion Week, London The menswear edition of London Fashion Week sets a high bar for the Fall 2017 season. See the brightest new designers, including Ximon Lee and Charles Jeffrey, here.
Globes, Golden Last night, the unofficial warm-up act to the Oscars attracted stars like Meryl Streep, Ryan Gosling, Amy Adams, Brie Larson, and more reliable red carpet favorites. Streep gave a powerful speech about the arts and journalism in a Trump America; Gosling turned his acceptance speech into a celebration of Eva Mendes. La La Land won big, because Hollywood loves movies about itself.
Nef, Hari Star of L'Oréal's newest campaign, along with Blake Lively, Xiao Wen Ju, and Lara Stone — drug store beauty, meet fashion.
West, Kanye Adding a new collection to his portfolio: a Calabasas-inspired range for Adidas, lately modeled by wife Kim Kardashian.
Yachty, Lil His long-standing love for Nautica comes to its logical conclusion: The young rapper is the brand's new creative director.
See W's most popular videos: