Why Brad Pitt, Scarlett Johansson, and Cynthia Erivo Are Voting in This Election
Plus, Laura Dern, Jodie Turner-Smith, Charlize Theron, and Camila Morrone in a call to action.
---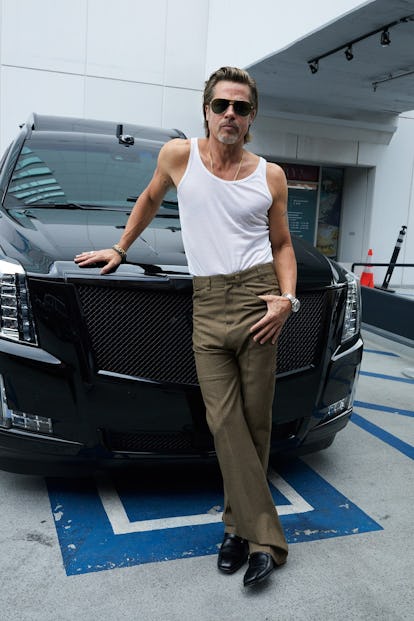 Photograph by Juergen Teller; Creative Partner to Juergen Teller: Dovile Drizyte; Styled by Sara Moonves. Skin by Stacey Panepinto; Hair by Malcolm Edwards at LGA Management; Manicure by Michelle Saunders.
Over the past four years of an unprecedented presidency, shaky international relations, and an enormous shift of the social tides, we've heard the term "now, more than ever," a whole lot—as a call to act immediately, and as a political rallying cry. In 2020, we're saying it again: Before this year's monumental election, now, more than ever, is the time to vote. To drive the point home, stars like Brad Pitt, Shia LaBeouf, Laura Dern, Cynthia Erivo, Taylor Russell, and many more have come together to issue a message of solidarity. Whatever political stance you have, take it to the polls. Here's why Chris Evans, Charlize Theron, Jodie Turner-Smith, and their peers are voting to be heard in the 2020 election.