Bradley Cooper Stayed Fake-Drunk Even While Directing A Star Is Born
He stayed in character behind the camera in "A Star Is Born" as well.
---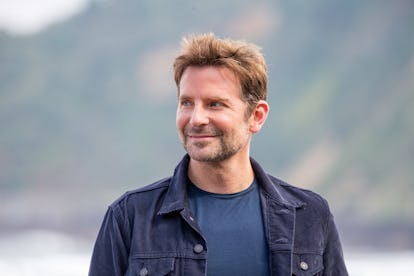 Manuel Romano/NurPhoto via Getty Images
Part of the reason that Bradley Cooper is so convincing in his A Star Is Born character is that he lived the role. He not only directed in his Sam Elliott–inspired accent, he also reportedly directed in the same faux-drunken haze. That was apparently especially the case in the film's pivotal scene where—spoiler alert (bookmark this page for later if you haven't seen the film)—Jackson Maine stumbles onto the Grammys stage and steals Ally's moment. The scene is the exclamation mark following Maine's tragic addiction, and, as it turns out, Cooper was able to capture that in part because he stayed in character while directing it.
He revealed as much in a recent interview with Vanity Fair, in which he said that he continued to pretend he was drunk while directing, "especially the Grammy scene."
"Thank God the actors were willing to allow me to direct them sort of in that state because it was easier to stay in that space," he said. "It just took me a little longer to communicate what I wanted."
Conveying the material is hard enough, but to do so with a director pretending he's drunk? That's a challenge Lady Gaga was patient enough to tackle. She not only did so with grace, as evidenced by her acting in the film, she even applauded Cooper in the process. "It was like a magic trick for us…really, he was like Houdini," she said.
Gaga also opened up about the pivotal scene between Ally and Maine where the two fought. "We're having this extremely emotional, awful conversation with each other and—at the same time—you have to completely trust your director. In a moment where I'm almost untrusting of him and angry with him and insulted by him, I'm also, in the back of my mind, in the space of comfort, in the space of love," she said. "What was very special about that scene, for me, anyway, was the themes of alcoholism and the theme of co-dependency and addiction—that is something that has affected me in my life. To share that with him was very, very special to me. He really honored that. It's an interesting thing to feel afraid and yet unafraid at the same time. I felt that way the whole time we filmed. That is a very heavy scene, but I will say that sense of vulnerability I felt this entire time we were filming, it was that exact thing—fear, but no fear." That vulnerability clearly paid off.
Related: Bradley Cooper on Making A Star Is Born, Against the Odds