Mint Condition
W's features writer has her eye on these silver-plated cups.
---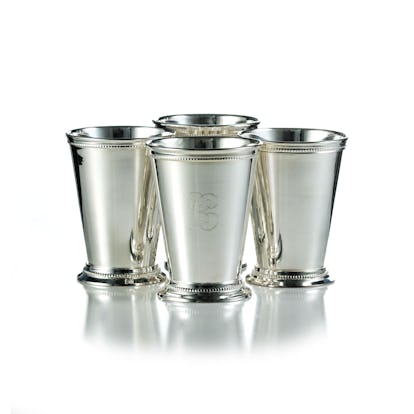 As a born and bred Manhattanite, my exposure to mint juleps has been minimal. Still, these silver-plated cups from Bronson van Wyck's ultra-chic Holiday Workshop pop-up store are too elegant to pass up. Monogram them for a more personal touch and, when you're not sipping from them, fill them with flowers, candy or pens.
**Available through December 24th at The Holiday Workshop, 19 East 75th Street, 212.861.6160 and also through January 15th on TheHolidayWorkshop.com.