Dior's Down with Brooklyn
In case you missed it, here's the best style news stories of the week.
---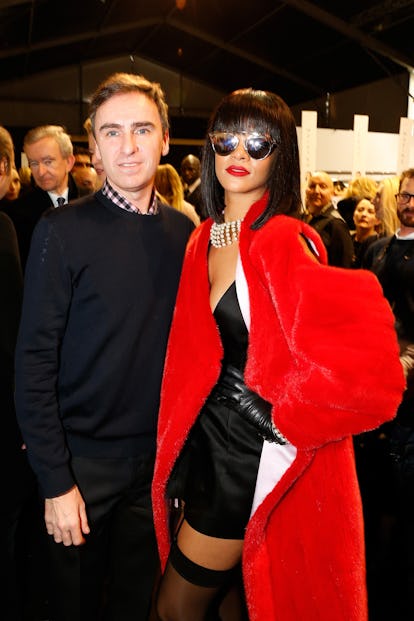 Banana Republic Stepping up fashion game by naming designer Marissa Webb the brand's new creative director and a collaboration with Roland Mouret. Take that, Target.
DiCaprio, Leonardo Was fat-shamed by the New York Post. Sorry, dude.
Dior Will debut the brand's 2015 Cruise collection at the Brooklyn Navy Yard. How Alexander Wang of Raf.
Dunn, Jourdan The British model was named the new face of Maybelline. Yes, ladies and gentlemen, she was born with it.
Fruit of the Loom The bulk underwear manufacturer is getting into the sporty-chic game with $70 t-shirts, available in Europe exclusively.
J. Crew Is opening up shop in Williamsburg, Brooklyn. Next: Chanel in Greenpoint.
Kardashian, Kim Took a series of selfies with Balmain designer Olivier Rousteing. Riccardo Tisci was too busy with North West to get involved.
Katrantzou, Mary Announced a collaboration with Adidas. Digital print, embellished sneakers are coming your way.
Mulberry Plans on lowering prices. Get your wallets ready.
The Line Vanessa Traina and Morgan Wendelborn's chic shop announced a partnership with fine art e-tailer Artsy. Neither plan to lower prices any time soon.
Spade, Kate and Jack The two brands will collaborate with GAPKids on what we can only imagine will be the cutest collection ever.
Victoria's Secret Is bringing the Angels to London—and not Brooklyn—for its fashion show next year.
Wang, Alexander Announced a collaboration with H&M while at Coachella. Crop top-clad superfans danced with joy, naturally.