An Eye for Beauty
Terry de Gunzburg takes an artistic approach to her new cosmetics collection.
---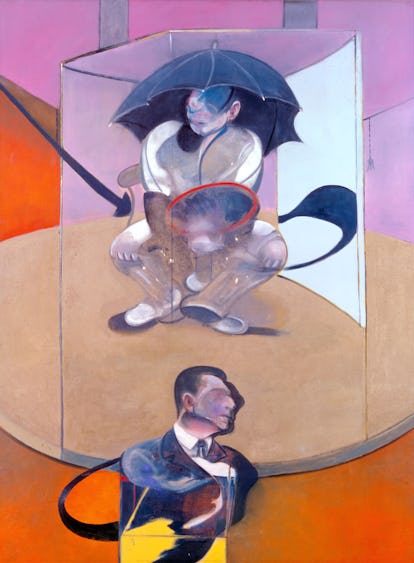 The rainbow of six creamy Aqua-Print Eyeshadow Pencils in her limited-edition summer collection, for example, remind her of Vincent van Gogh's sunflower paintings, two of which she saw at the National Gallery in London this spring. Meanwhile, the watercolorlike cheek and lip tints are "reminiscent of the intense colors in Francis Bacon paintings." The overall theme of the collection is the French Riviera, where de Gunzburg has a home, in St.-Rémy-de-Provence. "It is much wilder and less touristy than Saint-Tropez and Cannes, and bathed in the most extraordinary sunrise and sunset light that it drove van Gogh crazy," de Gunzburg notes.
From left: By Terry Aqua-Print Eyeshadow in Peach Tornado ($38 each); Cheek to Cheek Water Color Blush Sheer Stain Double Glow ($48); Tint to Lip Water Color Lipstain Kiss-Proof Double Glow in Beach Game and Pink Palace ($36 each); byterry.com.