Carl Andre Revisited
Dia:Beacon hosts the first complete retrospective of the artist's work.
---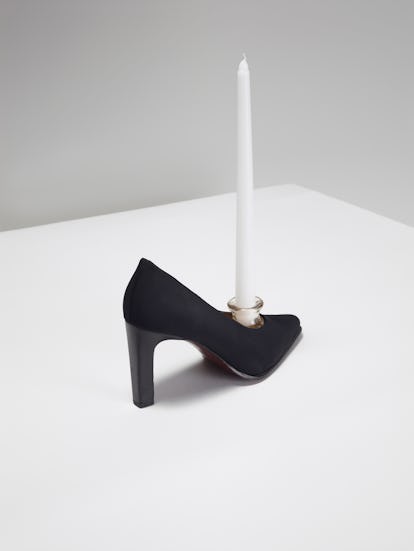 An artist-activist on the forefront of the art world's antiwar movement of the late '60s and early '70s, the pioneering sculptor Carl Andre has long played the role of iconoclast, rejecting art-historical catchalls like Minimalism or conceptualism. In fact, his precisely aligned fire bricks, timbers, or square metal tiles all placed directly on the floor challenged the very idea of sculpture. Though widely acknowledged as the equal of peers like Richard Serra or Sol LeWitt, and represented in virtually every top art museum collection, Andre has not had a major solo American museum exhibition since the late '70s. This may have something to do with the fact that in 1988 the artist was tried for the death of his wife, the sculptor Ana Mendieta. Though he was acquitted, the complex tragedy seemed to overshadow his work. On May 5, however, Dia:Beacon, in Beacon, New York, will unveil "Carl Andre: Sculpture As Place, 1958–2010," the 79-year-old artist's first complete retrospective, which runs through March 2, 2015. Yasmil Raymond, the show's curator, hopes it will "illuminate the complexity of Andre's trajectory" through the inclusion of rarely seen early pieces, his poetry, his so-called Dada Forgeries, as well as his well-known pared-down works. Ultimately, Raymond says, "it's important to address the artist's work, not his personal life." Whether we choose to make such a distinction is, of course, up to us.
Photos: Carl Andre Revisited
Carl Andre's Foot Candle, 2002. Courtesy of Ronald Amstutz, Helge Mundt, Hamburg.
Uncarved Blocks, Vancouver 1975, 1975. Courtesy of Ronald Amstutz, Helge Mundt, Hamburg.
9 x 27 Napoli Rectangle, 2010. Courtesy of Galleria Alfonso Artiaco, Naples.