Carole Radziwill Horses Around
The writer and reality star celebrates her The Hamptons Classic Horse Show.
---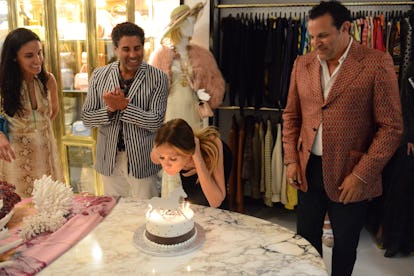 What: Writer and reality star Carole Radziwill hosted a shopping party to kick off The Hamptons Classic Horse Show.
When: Thursday, August 20th
Where: The What Goes Around Comes Around store in East Hampton.
Who: The Real Housewife—who was dressed head-to-toe in vintage Chanel—was joined by WGACA co-owners Gerard Maione and Seth Weisser.
Why: The event coincided with Carole's 52nd birthday, for which she was presented with a horse-shaped cake, of course.