Drama Among Society Swans and More Highlights from the Holiday Weekend
Just waking up from your holiday food coma? Here's what you might have missed.
---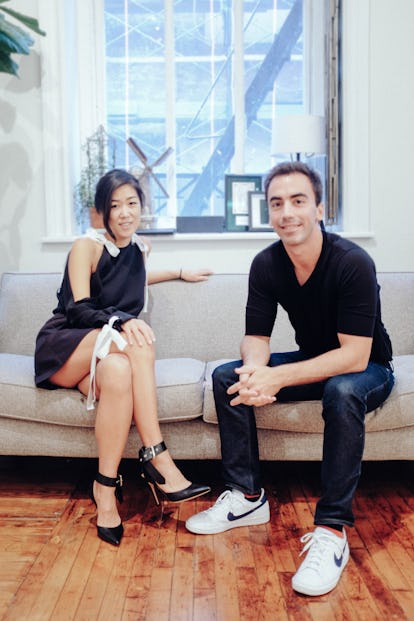 Photo by Biel Parklee.
Hadid, Bella Ski trips, Venetian vacations, home for the holidays — here's how the fashion world, Hadid included, celebrated Christmas weekend.
Herrera, Carolina Drama among society swans: According to a law suit that surfaced Wednesday, the House of Herrera would prefer its former consultant, Monse co-founder and Oscar De La Renta alum (slated to be Oscar De La Renta co-creative director) Laura Kim, not take up tenure at the House of De La Renta.
Iñárritu, Alejandro G. After David O. Russell and Wes Andereson, the Birdman and The Revenant director is the most recent to be tapped by a major fashion house. The Fondazione Prada will produce Iñárritu's upcoming experimental short, slated for 2017 release.
Jenner, Kylie The youngest Jenner's steamy Christmas gift comes to you — already unwrapped.
Michael, George The latest in pop icons struck down in 2016, former Wham! singer George Michael died on Christmas day at age 53.
Sozzani, Franca The legendary Vogue Italia director — who was the subject of her son's documentary, Franca: Chaos and Creation, and the star of the Venice Film Festival this fall — died Thursday at age 66. Here, W's editor in chief Stefano Tonchi recalls their last encounter.
Stewart, Kristen Reportedly dating one Stella Maxwell — and not, as previously believed, rock goddess Annie Clark, alias St. Vincent.
Talley, André Leon Not a Trump supporter, but wishes the best to the Trumps.
See W's most popular videos: