Rock Star
Cartier's Inde Mystérieuse line features fabulous diamonds and other gems.
---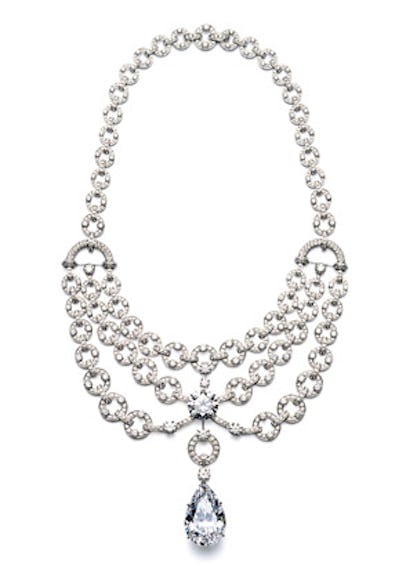 Of all the earth's riches, diamonds are some of the most captivating, especially when worked into a stunning piece such as this elaborate bib, modeled after the Patiala necklace, which once belonged to a maharaja. It comes from a new Cartier jewelry collection called Inde Mystérieuse, which features some especially lavish items inspired by the remarkable resources of India. The line, which showcases paisley motifs and nods to traditional adornment, includes high collars cascading with sapphire and emerald beads; diamond pendants dangling like clusters of grapes from diamond-beaded chains; and a collection of Bengal tigers, often set with gems that originated on the subcontinent.
Cartier's platinum and diamond necklace, price available upon request, at Cartier, 800.CARTIER, cartier.com.