Cate Blanchett, In Her Own Words, On Guest Editing a Special Issue of W Magazine
The actress explains all in her editor's letter.
---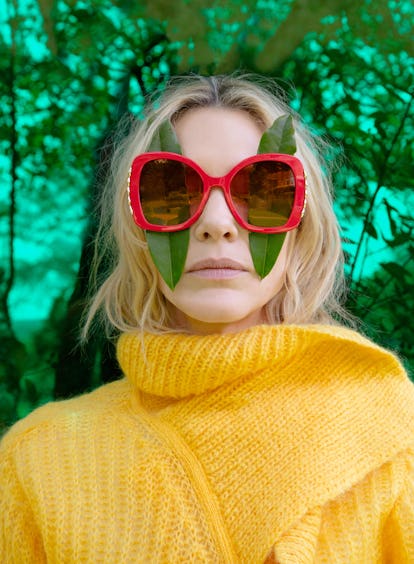 Photograph by Jackie Nickerson; Styled by Sara Moonves.
"Such are the two ways of the Photograph. The choice is mine: to subject its spectacle to the civilized code of perfect illusions, or to confront in it the wakening of intractable reality." —Roland Barthes
Every photograph presents us with this fork in the road, but if we keep going down the same old path, we only ever get the same old answer. This issue is the other path: all female collaborators, female photographers, female visions, creative acts, aspirations, and endeavors. And that's just the tip of the iceberg.
I'm wary of mission statements, expressions of vision. I prefer opening gambits, perhaps. Starting points. Launching pads. Language is all-important, and the way one begins a conversation, whether it be with a director, the W team, or, indeed, the W readers, will influence the way the project and its outcomes unfold. I'd like to think this issue is one such opening gambit. A provocation to look at life through a different lens. We hope it's a fresh, exciting, and inclusive one.
So. How did this begin? With an offer for me to steer an issue of W. Fabulous. Okay. My involvement? Absolute. A genuine conversation: deep time collaboration. Focus? Women. Female paths, celebratory and uncompromising.
Insanely busy as all the photographers were, they ­perforated their schedules to be part of what felt like an exploration of possibilities: a mash-up, a riotous juxtaposition of wildly different creative perspectives. And whoa!…did we laugh. Running around New York City in the middle of the night with Cass Bird; frolicking through the daisies in the English countryside with Sharna Osborne; lip-synching with Shirin Neshat; typing—bunny style—with Sam Taylor-Johnson; et cetera, et cetera, et cetera. And then, being in conversation with the incomparable Miuccia Prada and brainstorming with the indefatigable, fearless, adventurous, and profoundly generous W team.
I hope the energy and va-va-voom that has gone into this issue leaps off the pages and into your hearts and minds. It certainly got my creative juices flowing…
With love,
CATE BLANCHETT, Guest Editor