The Eye Storm
Chanel's new Illusion d'Ombre cream shadow will light up your life.
---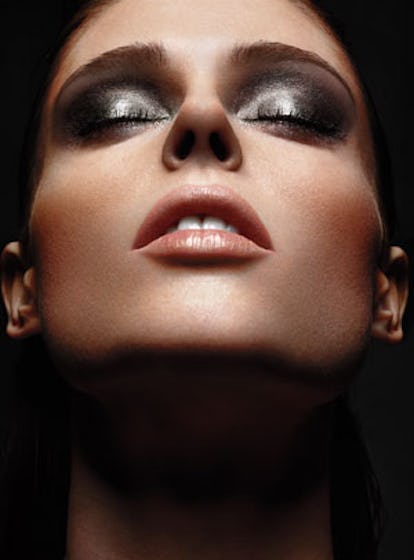 When Peter Philips took over as creative director at Chanel Makeup three years ago, he found a notable omission in the inventory: cream eye shadows. In remedying the situation with the company's formulators, though, Philips wasn't looking to just plug a hole. "I wanted the texture and the results to be different from anything else," he says. His request spawned Illusion d'Ombre—little jars of color that can go from subtle to serious in a few brushstrokes, each with a whipped texture that is nearly bouncy to the touch. "Some have lots of sparkle; others have satin finishes with none," the legendary makeup artist says. Mirifique, for instance, is a glittery black that "looks like the Eiffel Tower when it's lit up." Conversely, the pale, peachy Emerveillé has an almost Silly Putty appearance and feel. Epatant, shown here, falls somewhere in between: It might best be described as molten. Different from anything else? Indeed.
Makeup by James Kaliardos. Hair by Gavin Harwin for Redken at Art Department. Model: Coco Rocha at Wilhelmina NY. Photography assistants: Brian Kennedy and Gregory Costanzo.