Charlotte Wiggins Loves Lip Balm, Doesn't Use Cleanser
The model confesses her beauty secrets.
---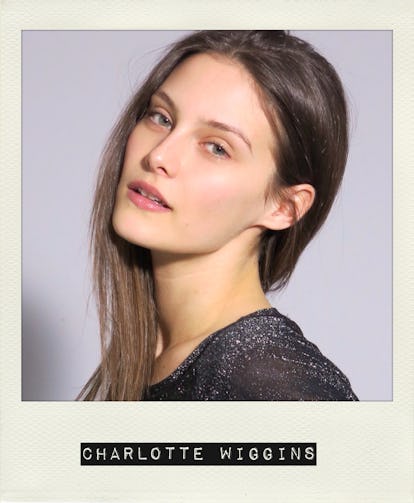 British model Charlotte Wiggins has that effortless cool-girl look, even when she's wearing a gigantic bow on her head ("La Clique, C'est Chic," W Magazine February 2015). Here, she reveals the secrets to her easy beauty look:
Your look in three words: Easy, tomboy, cool.
Five-minute routine: I use Clinique seven-day scrub followed by moisturizer, under-eye gel, lip balm, and a lick of mascara.
Never leave the house without: Lip balm and chewing gum.
Exercise regime: I go to the gym three times a week.
To cleanse? Or not to cleanse? Not.
Beauty essentials: Clarins moisturizer.
Skincare secret: I use witch hazel stick to blast away any blemishes.
Hair remedy: I use a leave-in conditioner once a week.
Dream spa-cation: Champneys, I've never been but my mum raves about it.
Fragrance of choice: Victor and Rolf's Flowerbomb.
Best advice from mom: Don't worry about things that might not happen.
Best advice from the pros: Less is more.
Beauty icons: Audrey Hepburn.