Xtina's favorite sandwich
Christina Aguilera is on set for our July cover shoot, most likely naked, when hunger strikes. Surely the W staff would have obliged even the strangest of food orders to keep the songstress cooperating with...
---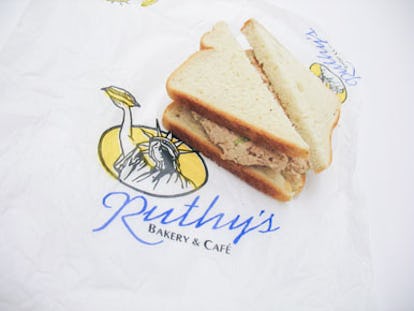 The no-frills tuna-on-white from Ruthy's Bakery not only hit the spot, but apparently was such a big hit with Christina that her agent emailed our intrepid sandwich-purchasing assistant bookings editor Ashley Consiglio the next day to get the name of the diner. Was it the sandwich that saved the shoot? That might be overstating it, but perhaps only slightly.