Ciara, Beauty Guru and Beautiful Human, Is Revlon's Newest Ambassador
Then there's Michelle Obama, fashion guru, and Alec Baldwin, art guru, while Kendall Jenner and Gigi Hadid simply rule the runway.
---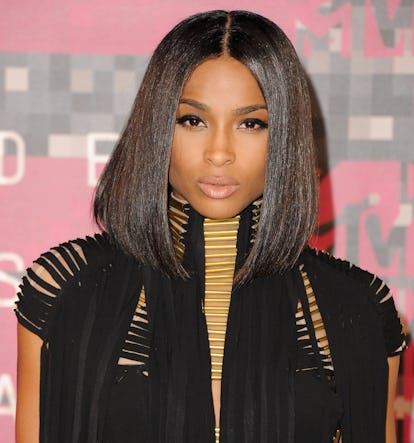 2015 Jon Kopaloff
Baldwin, Alec SNL's own Donald Trump issued a lawsuit against an art dealer he claimed sold him a forgery of a Ross Bleckner painting earlier this year. Now, it turns out, all the attention is helping dealer Mary Boone sell more art.
Ciara After launching a perfume named for her, the singer was named a new face of Revlon.
Hadid, Gigi Would be the first to admit she's not the most natural catwalker. But that hasn't stopped her from becoming one of the most in-demand models of the moment, and a favorite of Karl Lagerfeld.
Hall of Fame, Rock and Roll The 2017 nominees include Pearl Jam, Tupac Shakur, Joan Baez, and perennial hopefuls Journey, Janet Jackson, and ELO.
Jenner, Kendall Isn't shy about showing off her body, is on her way to world domination.
Lagerfeld, Karl Celebrating 51 years at the helm of Fendi — amid a fashion landscape where no creative director appears safe, it's quite the record.
Letterman, David The former late-night host now favors some very quotidian activities, like shopping at Target. He doesn't really keep up with the next generation of hosts, anyways.
Obama, Michelle Obama's stylist since 2011 finally opens up about the implications, and impact, of dressing the First Lady — who just landed a T magazine cover — both on the designers who she wears and the whole notion of "First Lady" attire.
Watanabe, Junya The notoriously reclusive Japanese designer emerges. Watanabe, who got his start as a pattern cutter at Comme Des Garçons straight out of design school, talks Rei Kawakubo, his design philosophy, and how he got started with fashion — while still remaining tight-lipped about his own life.