Clare Waight Keller's 8 Favorite Instagram Accounts
The Chloé designer reveals who she follows.
---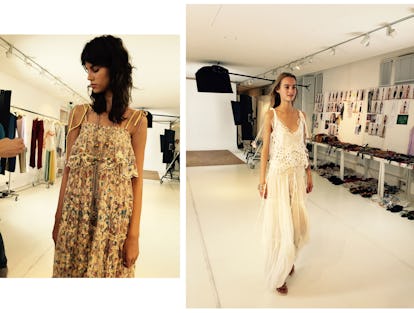 "Everyone always asks me 'What inspires you? How do you create collections for Chloé? What is it like to be a designer living in Paris with your family?' So my photographs are very personal. I love that I see responses from friends and fans. There is something fantastic about the possibility to be intimate but also global. This is #whoifollow." —Clare Waight Keller
@camillebwaddington: She mixes her French and British roots with a cool, chic attitude.
@jane_how: A stylist I find quite fascinating.
@ideabooksltd: They are just genius at finding the most brilliant books and writing about their passion for them.
@robertclarkphoto: Photos which are inspiring in color, subject and composition.
@ryanmcginleystudios: He is on the cutting edge of modern art photography.
@manrepeller: Hilarious commentary on fashion and life.
@_glen_luchford: A photographer and good friend who posts hilarious images of himself.
@hughhefner: Just too fabulous.