We're Calling It: Merch Is Dead
Merch was once badge of honor for the truly fanatical, but now it's available at Urban Outfitters and Kim Kardashian's site. RIP, Merch.
---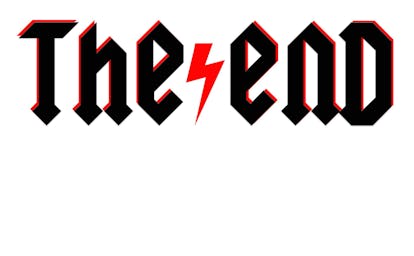 Graphic by Emilia Petrarca
Merch has become the Pokémon Go of fashion. With every passing tour, there's an invitation to catch 'em all.
This summer, fans of Beyoncé, Rihanna, Drake, Selena Gomez, and Justin Bieber had every opportunity to amass a collection of high-quality merch ranging from "Anti" foam middle fingers to Metallica-font "Bieber" shirts. A few lucky fans might have even snagged a rare Drake "Revenge" shirt. And if you weren't able to make it to the shows, there was almost always a pop-up shop following in their footsteps. When its location was revealed, merch maniacs went running.
Once upon a time, there was a level of exclusivity to owning merch, a badge of honor even. Let's call it the thrill of the chase. You either had to be at the concert, which was never a cheap ticket, or you had to be willing to wait in very, very long lines. And, the season of merch more or less ended with summer tours.
Now, the summer of merch is endless. In the music business, it's conventional wisdom that all the money is made in the merch and the concessions, and so the leading stars of the day have capitalized not just on making better merch that qualifies as luxury items — Bieber's collaboration with Fear of God designer Jerry Lorenzo channeled Vetements and Raf Simons. They've also created new brick-and-mortar openings for their fans to purchase pieces of memorabilia. As with most things, Kanye West was a pioneer, making his "Life of Pablo" merch available this spring in pop-ups announced through his social media channels.
Things have considerably escalated from there. For example, to preview Future's "Summer Sixteen" pop-up in New York City last week, your name had to be on a list to get past a bouncer — and that's just to buy a baseball hat that cost somewhere in-between $25-30. (What a time to be alive.) Future also collaborated with Fancy.com on more high-priced pieces by John Varvatos, Cease and Desist and Moreca.
But pop-ups have an ending by definition. Enter VFiles, Barneys, and Urban Outfitters, which are now making merch available to the mainstream.
In this way, the acquisition of merch is a game that has finally come to an end. Like with Pokémon Go, fans flock to wherever shirts, hats, and hoodies are being sold in the quest to buy 'em all. But once mass-produced, a rare Pikachu stoops to the level of a Pidgey; a "Purpose" tee becomes a lowly Poliwag.
Lately, every week brings news of more merch. Rihanna puts hers up at Colette in Paris. And just on Tuesday, both Lil Yachty dropped his own "Sailing Team" merch and the Chinese pop star Chris Lee recruited Alexander Wang to design the costumes for her tour and a T-shirt for fans. Even Guns N' Roses is selling bomber jackets at John Varvatos.
But the true high point, if you will, of merch mania arrived this past June, when Kim Kardashian launched her own line of Kimoji merch on her website, which includes wrapping paper covered in butts, lighters that say "Lit," and of course, plenty of pins and dad hats.
And, so, there you have it: Merch is dead, the final nail in its coffin brought on by the wife of the guy who started it all.