Coping 2016: The Best Movies, Music, Art, and Reading To Help You Get By
It's time to get reacquainted with joy.
---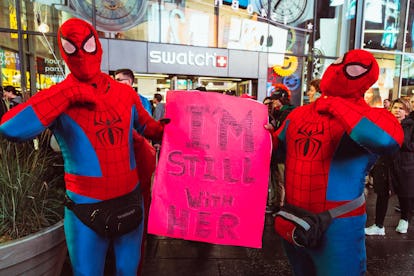 After the shock, after the tears, after the sleeplessness, after the protests, after the hopeful conversations with our young, we are beginning to re-enter daily life. This weekend, America headed to the movies in droves. We rediscovered joy in the form of a fantastic new A Tribe Called Quest album, their first since 1998. A huge number of viewers tuned in to watch Dave Chappelle host "Saturday Night Live," and they heard him make the case for wary positivity in Trump's America: "I'm going to give him a chance," he said in his opening monologue.
So while the joys we find in the art, movies, books, music, and TV that we consume and enrich our everyday seem modest in comparison to the horror that grips our souls, we should begin to become reacquainted with them. Imagination, especially now, feels imperative. Here, a collection of all the culture that will help you cope, put together by W over the past few days.
19 Songs to Help You Cope With News of a Donald Trump Presidency
What to Watch This Weekend: Documentaries, Dystopias, Tearjerkers, and American Farces
Art Therapy: What to See For Your Post-Election Woes
Now Read This: The Best Stories to Visit (or Revisit) After a Trump Victory