Watch Out for Cora Corré
In case you missed them, here are the top style stories of the week.
---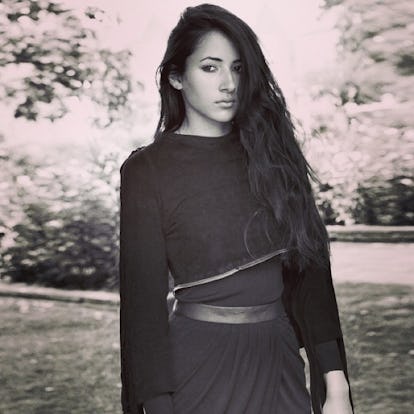 Baldwin, Ireland Took a risqué road trip with Gigi Hadid for the new Sisley ad campaign.
Beyoncé Continues her campaign to be the face of feminism by posing as Rosie the Riveter on Instagram,
CFDA Inducts Liya Kebede, Marc Alary, Clare Vivier and 27 more into the organization. Congrats, kids.
Corré, Cora Vivienne Westwood's granddaughter is now a top model. Watch out, Ireland. There's new progeny on the block.
Dover Street Market The New York store got a makeover. It looked so 2013 before.
Essie The nail polish brand is launching vending machines in airports, each filled with 48 shades. Perfect for those missed connections.
Hilton, Paris Compares herself to Einstein. Yes, really.
House of Style Making yet another comeback. This time, with Iggy Azalea as the host. Hopefully she'll do her best Cher Horowitz impression throughout.
Louboutin, Christian Launching a collection of nail polish. Sole Rouge will be included, we assume.
Pejic, Andreja The androgynous model undergoes sex change operation, changes name from Andrej to Andreja.
Prince George Turns one year old in a chic pair of overalls. Style icon status sealed.
Prinsloo, Behati Married Adam Levine wearing Marchesa in Mexico. Say that three times fast.
Saint Laurent The trailer for the unauthorized YSL biopic comes out. And we see why it didn't get Pierre Bergé's seal of approval.
Spears, Britney Adds designing lingerie to her repertoire, which already includes wearing lingerie, dancing in lingerie, and lip-syncing in lingerie.
Theron, Charlize Was spotted wearing a ring on her ring finger, encourages engagement rumors. Sean Penn, are you listening?
Vanhee-Cybulski, Nadège The former Celine and The Row designer was named the new artistic director at Hermès after Christophe Lemaire's departure. Chic!